Air Matters. Artists Learning from Heathrow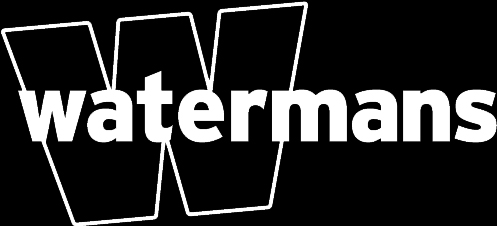 10th October 2019 – 4th January 2020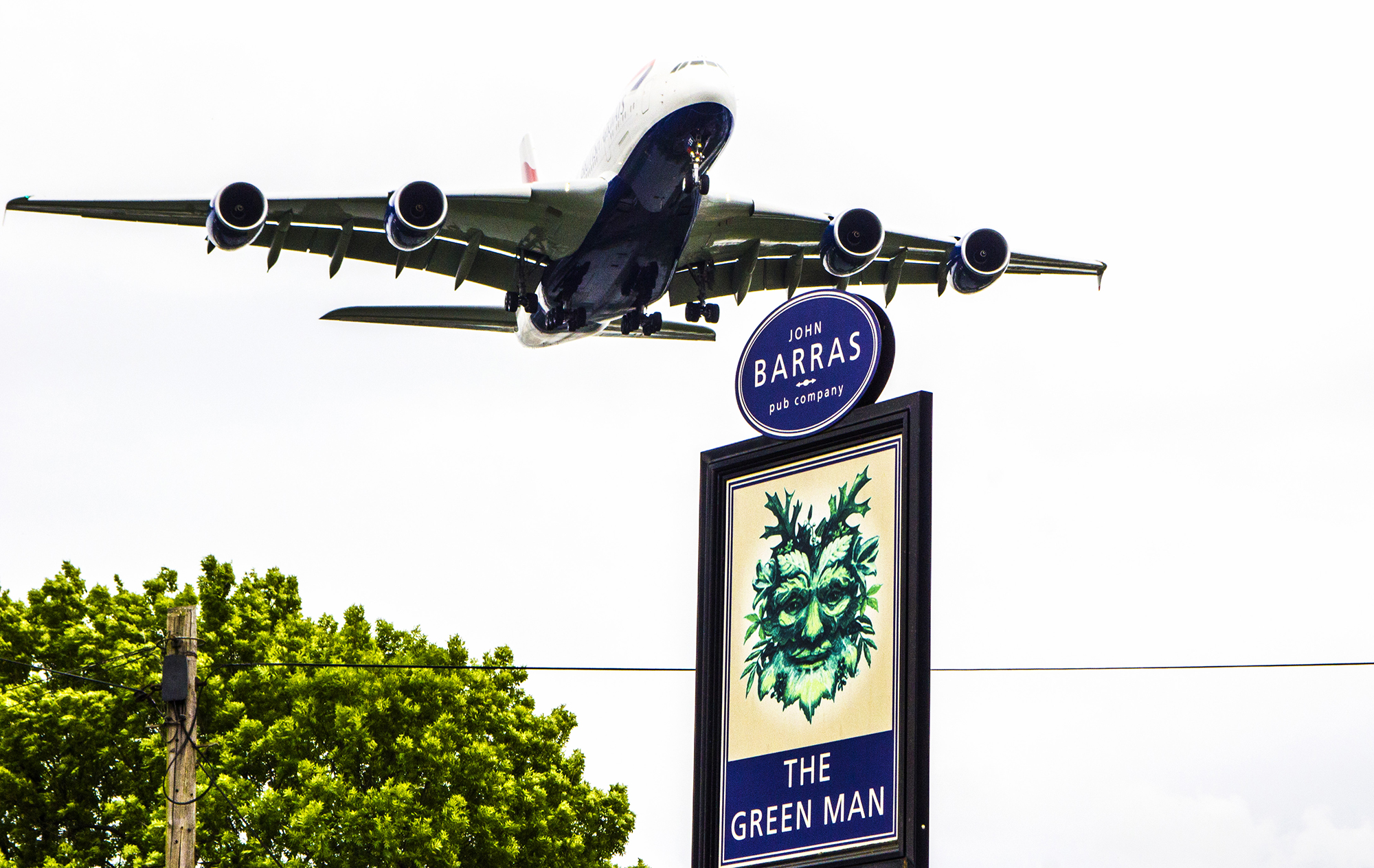 Air Matters: Learning from Heathrow is an exhibition and programme of events that explores the politics of air. Focusing on the neighbourhood of Heathrow, it seeks to engage with the air's materiality, occupation, and contestation, as well as with the potential and limitations of representing these themes by means of art.
For some, the air is a hyper-modern space of networks and travel. For others, it is what they must breathe. Such diverse  requirements within a single neighbourhood creates a significant societal challenge that has implications for sustainable development, well-being, and human dignity.  Air Matters responds to this challenge with newly-commissioned artworks, walking tours, workshops and a symposium. It brings together artists, community groups, environmental scientists, industry professionals and scholars in order to connect diverse approaches and produce fresh thought. It is aimed at all those who have a stake in the neighbourhood's environment and for whom art is a gateway to its discovery and transformation.
Air Matters is curated by Dr Nicholas Ferguson in partnership with Watermans Art Centre, Kingston School of Art and Richmond University. For more information please click  'Read More' (bottom left below the logos) or email n.ferguson@kingston.ac.uk
#airmatters #watermansartscentre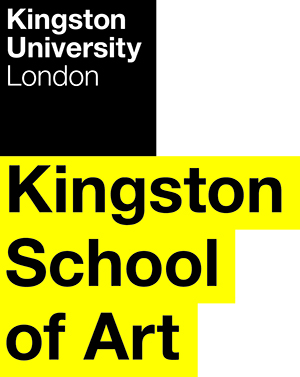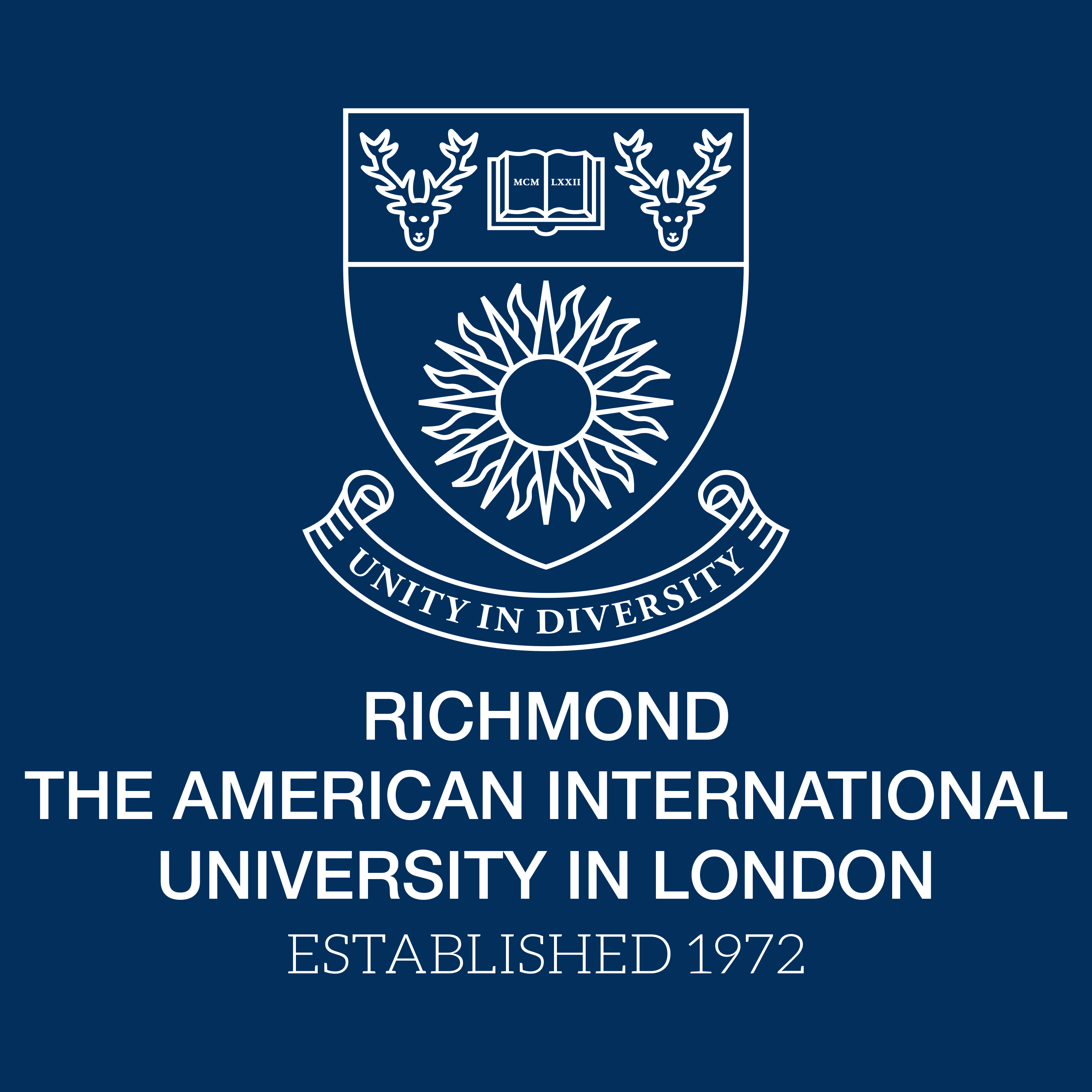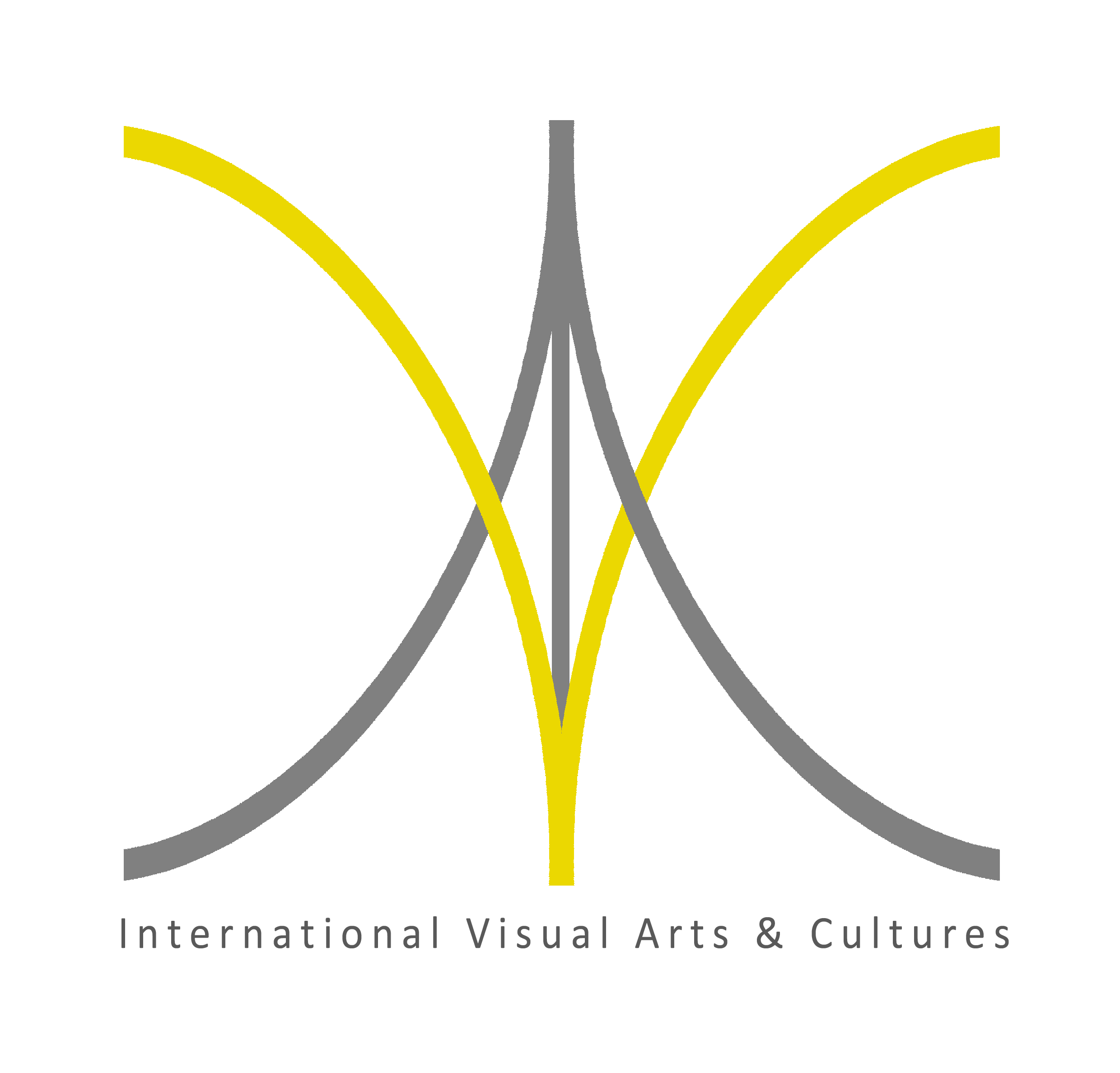 The ExhibitionThe exhibition comprises six newly commissioned works by Kate Carr, Nick Ferguson, Matthew Flintham,  Magz Hall, Hermione Spriggs & Laura Cooper, and Louise K Wilson. Through investigations into sound and geography we will consider how the air shapes what can be felt and performed. Through study of birds and other airborne life, we will identify competing users of the air. Through mapping patterns of movement, we will make visible aerial architectures. We will ask what art can teach us about the air.
The Workshops
The exhibition will be accompanied by the following workshops:
Listening to Signals in the Air. Saturday October 5. Aimed at families, participants design and build extensions to their to help  hear particular sounds in the environment. The devices will enhance hearing and help capture everyday sounds that are often ignored. This workshop will be in two parts, a studio based making workshop and then a fieldwork session in which the listening trumpets are used around the Watermans neighbourhood. Link to programme here. 
Heathrow Sound Walks. Saturday October 12 & 26, 2019. Aimed at art and design students in Further and Higher Education, participants focus on sound, atmospheres and airborne life in the Heathrow suburb. We will learn to conduct fieldwork and make audio recordings. Information sheet available from August
Artworks for Birds. Saturday October 19, 2019. Aimed at educators in the creative arts, participants explore bird experiences of the air and exchange ideas on how rethinking animal-human relations can be passed on through art and design education. Link to programme here.
The Symposium. Saturday November 9, 2019.  10:00 – 18:00
Watermans Arts Centre invites you to join us for a day of presentations, discussions and debates on the politics of air in the Heathrow neighbourhood. What are the local cultures of air use? How does the air shape our societies, and how democratically is it governed? How is the air fought over and by whom? What ethical questions around air use, noise and air pollution do planners face and how might we equip them to shape its future?
We will bring together perspectives from the audience, community representatives, industry professionals and academics across the arts, geography, environmental science and politics. The ambition is an event of international significance in which participants define challenges, generate strategic questions, and instigate new approaches to the struggle over air.
Keynote: Professor Derek McCormack, Professor of Cultural Geography, Oxford University. Author of Atmospheric Things. On The Allure of Elemental Envelopment. Duke University Press, 2018.
The Commissions
Kate Carr will contribute Balloon Orchestra. Working with the conception of the air as a contested space the artwork inverts the relationship of residents subject to the vagaries of aircraft noise by using weather balloons to take the stories and sounds of Heathrow's residential communities into the sky. The stories are collated from interviews with communities about neighbourhood life, field recordings from the area, and the sonification of data from the airport: arrivals and departures in real time, weather data, daily noise complaints and Heathrow Holding's share price. The audio material will form the basis of an audio work which will be broadcast in Watermans gallery from a weather balloon hoisted in the gallery.
Nick Ferguson will contribute Capsule, a plywood model of a long-haul aircraft wheel-bay. Suspended from the gallery ceiling, the model serves as an auditorium for discussions and screenings. Accompanying the model is a report on the forensic microstratography of the wheel-bay of a Thai Airways Boeing 777. The relevance of this work stems from the wheel-bay's role in global transfer. Wheel-bays function as capsules in which matter – soil, spores, seeds, and insects are transported from one country to another. In the case of planes which travel from developing countries to the UK, they are enclaves in which stowaways hide and, as landing gear is opened in preparation for arrival, their frozen bodies fall into the airport's leafy suburbs. This work is developed with the support of Air Salvage International and in partnership with Kingston University Earth Sciences.
Louise K Wilson, will contribute Untitled, a multi-channel audio installation with visual elements (drawing). Voice and field recordings are combined in a composition that explores the affective and 'felt' experience of air travel. It will be prompted by verbal accounts from passengers describing emotions (primarily those) experienced just after take off and landing while in the airspace visible to Heathrow airport. These accounts (both collected verbally and from transcribed sources) will inform the productive of an 'affective cartography', sonifying lines of flight across airspace. Working in collaboration with a composer and choir, these will be transposed into a sung register. Sung voices will be undercut with a layer of location (field) recordings. This 'deeper' layer of sonic material consists of recordings collected by microphones that pick up vibrations from changes in air pressure and convert them into electrical signals that are made audible. These recordings of the sonic fallout collected from around Heathrow (underground, tangible in objects and so on) provide a 'darker' background for the presence and effect of aviation. The visual element will take the form of visual scores – originating from both the accounts and sound maps gathered in and around the airport.
Magz Hall will contribute Skyport, a radio art installation that explores Heathrow's ongoing pirate radio legacy and the investigation work of NATS with OFCOM in keeping air flights safe from unwanted communication from wireless devices. The work is heard directly via 6 scanner radios, 3 tuned to current air traffic activity and 3 broadcasting a mix, It makes use of interviews with key contributors and sounds from current pirate radio and air traffic control. Archive recording from the original Skyport are also used in the mix. Dr Hall's research blog for project can be found here.
Matthew Flintham will contribute Heathrow (Volumetric Airspace Structures), a horizontal planning table showing a map of the Greater London area and focused on the land surrounding Heathrow. However, instead of a traditional square or rectangular table, the shape of the surface will be defined by the limits of the London airspace control zone which consists of two intersecting irregular rectangles combining rounded edges and hard corners. The map will not only show all the major traffic routes across central and west London, but also the polygonal restricted airspace zones and controlled airspace zone over Heathrow. The map will also extend vertically, projecting the airspace zones into three dimensions, revealing the invisible volumetric structures that define the London skies. In this way the structure becomes an extension of the map following its stylist design and iconography.
Hermione Spriggs and Laura Cooper will contribute Scarecrow B.I.R.D, Bat, a sci-fi ghost story responding to the "bird free" environment of Heathrow Airport. Narrated through the disembodied voice of Tannoy speakers common to airport announcements and sonic pest control, B.I.R.D Bat explores the spectral transformation of birds as we know them into data bodies and zombie-like decoys. The work will comprise:
a) A film exploring the device in use at Heathrow along with other forms of futuristic bird control, including motion-capture footage of real birds and decoys at the Oxford University Flight Group laboratory.
b) An installation of sonic and material decoys within Watermans.
About the Artists
Kate Carr Nick Ferguson Matthew Flintham  Magz Hall Hermione Spriggs & Laura Cooper Louise K Wilson
Curatorial Statement
The air is partitioned, apportioned, and legislated like any other part of the environment. At Europe's busiest airport, London Heathrow, state-sanctioned global formations collide with quotidian suburban life, rendering the air a site of significant contestation. For some, it is a hypermodern space of networks, flow, and transit where routines and daily rhythms are structured around economic priorities. For others, it is what they must breathe. The conflation of such incompatible requirements within a single commons presents a significant societal challenge that has implications for sustainable development, well being, and human dignity. If these are considerations for policy at national and supra-national levels, then there is a need for fresh though.
In his essay Toward the Development of an Air Terminal Site the artist Robert Smithson speaks of how the artist extracts from a site associations that have remained invisible within the old framework of rational language. He concludes: 'One does not impose, but rather exposes the site' (1967). Smithson's ideas about art's capacity to reveal unseen dimensions of 'the site' (air terminal or otherwise) are now central to location-driven research across the disciplines. They build on more longstanding acknowledgement of art's propensity to withhold judgment, as well as on its capacity to cope with semantic and ontological uncertainty: the bleeding of value, parameter, and number; the instability of truth, the shortage of answers. Moreover, since Smithson's time, art has come to operate in an expanded technological field, and within a much-altered political landscape. Changes include new technologies of capture, display and dissemination, new forms of public life, new dependencies and their attendant rhetoric of creativity and regeneration. On balance, these  developments leave art relatively well positioned as an instrument of spatial research, not least because they have placed at its disposal multiple methods, modes of reading (allegorical, encyclopaedic, etc.) and formats for presentation.
This project takes advantage of art's nexus, to proceed within and outside the registers of art – performatively, affectively, representationally – and in the spirit of resolute experimentation, to explore and map the contestation of air at Heathrow.  Working at the scale of surrounding territories, we, the researchers, will engage with the air's phenomenological properties and through, for instance, investigations into sound, will consider the space made by the air, and how it shapes what can be thought, felt and performed. Through study of airborne life, air mobility objects and cavities, we will identify competing users of the air, and explore ways of representing the rivalries in which they are embroiled. Through engagement with empirical data relating to trajectories and patterns of movement, we will make visible, and hence available for scrutiny, aerial architectures. At the same time, we will identify theoretical frameworks through which to position our work in relation to wider discourses on the commons, mobility, territorial justice, and the societal challenges posed by aviation. We will reflect on what art can teach us about the air.
The research will take public form through workshops, an exhibition and trans-disciplinary symposium. What we hope to achieve is, first, a nuanced understanding of the political economy of Heathrow airspace: of the power relations inscribed within it; of how it shapes the societies that it envelops; of its sustainability. Second, we hope to build, in the interests of well-being, and in partnership with local and global actors, an epistemic community that embraces local cultures and practices of air use and will enable urban planners to define the problems they face. Third, we hope to widen recognition of the interplay between urban space and art as an instrument for its discovery and transformation.
Related Projects/Reading/Viewing
Adey, Peter. Air/Atmospheres of the Megacity. Adey, Peter. In: Theory, Culture and Society, Vol. 30, No. 7-8, 12.2013, p. 291-308.
Back, L. Falling from the Sky. Patterns of Prejudice. Vol. 37. No. 3, 2003. Pp 341 – 353.
Balkin, Amy 2002-2012 Public Smog. 
Connor, S. 2010. The Matter of Air. London: Reaktion Books
Cosgrove , Denis Airport/Landscape. In: Corner, J. (ed.) 1999. Recovering Landscape. Essays in Contemporary Landscape Architecture. Princetown Architectural Press.
Degoutin, S and Wagon, G. 2018.  Psychanalyse de l'Aeroport International. 369 Editions
Dümpelmann, S and Waldheim C. 2016. Airport Landscape – Urban Ecologies in the Aerial Age. Harvard University Press.
Edensor, T (ed.). 2012. Geographies of Rhythm. Nature, Place, Mobilities and Borders. Routledge.
Fofana G. 2006. Matin de Bonne Heure (DVD). L'Harmattan (2013)
Hardin. G. 1968. The Tragedy of the Commons. Science 162 (3859), 1243-1248. Available at: http://science.sciencemag.org/content/sci/162/3859/1243.full.pdf
Irrigary, L. 1999. The Forgetting of Air in Martin Heidegger. University of Texas Press.
Latour. B. 2005 Air Condition. In: Jones, C (editor), catalogue of the exhibition Sensorium, Cambridge, Mass, MIT Press, p. 104. Available at: http://www.bruno-latour.fr/node/249
Lozano-Hemmer, R. Atmospheric Memory. Exhibition Microsite available at: http://atmosphericmemory.com
McCormack. D. 2018. Atmospheric Things: On the Allure of Elemental Envelopment. Duke University Press
Millar, J and Bode, S, (eds). 1997. Airport. The Most Important Buildings of the Twentieth Century. The Photographers Gallery
Parsons. T. 2011. Departures. Seven Stories from Heathrow. Harper Collins
Randerson, J. 2012. Neighbourhood Air. 
Randerson, J. 2018. Weather as Medium. Cambridge, Massachusetts; London England: MIT
Rosler, M and Statton, S. The Geo Politics of Monetized Airspace. Available at: https://midwayart.org/event/the-geo-politics-of-monetized-airspace/
Saraceno, T, Engelmann, S & Pragnell, K. 2016. Aerocene. Studio Tomás Saraceno. Available at: https://aerocene.org
Sitch, R. 1997. The Castle. DVD. Paramount Pictures.
STUK, Leuven. 2016. Up in the Air. Catalogue for an exhibition.
Smithson, R. 1967b 'Toward the Development of an Air Terminal Site' In: Robert Smithson. The Collected Writings. Ed. Jack Flam. Berkeley, University of California Press
Sloterdijk, P. 2008. Terror from the Air (Los Angeles, Cambridge, MA: Semiotext(e), 2009) p. 108.
Zumthor, P. 2006. Atmospheres: Architectural Environments – Surrounding Objects. Birkhäuser GmbH
Saraceno, T, Engelmann, S & Pragnell, K. 2016. Aerocene. Studio Tomás Saraceno. Available at: https://aerocene.org
.