Site/Ad-Site. 2019. Exhibition: Deptford X 2018 and Art Night, Kings Cross 2019
Site Adsite is an ongoing, slow-burn public-realm photographic work by Nick Ferguson and Adrian Lee. It playfully explores the passing of time, gentrification, and the relationship between public and private interest in neighbourhoods around London. To date, the work has been selected for exhibition as part of Deptford X 2018 and Art Night Kings Cross, 22nd June 2019.
The work takes as its starting point advertising space on the front of cigarette bins affixed to the front of pubs. The bins belonged to a set of 25,000 that were installed 'for free' throughout London by the courier firm Addison Lee in 2007, but which were in 2012 banned by local authorities for the purposes of Addison Lee advertising after questions were raised about their townscape impact. Referencing the registers of architectural surveying, as well as the tradition of mise-en-abime in which a picture recursively appears within itself, each abandoned bin within a defined neighbourhood has been photographed to produce an in-situ elevation, and the printed image then inserted into the former advertising space, before being re-photographed. For as long as they are left in situ, the images will provide a record of the street frontage in a time of rapid urban change.
Link to longer text here.
Link to Adrian Lee's Adbins documentation here
Art Night Kings Cross, 22nd June 2019.
For Art Night 2019 Adrian and Nick will conduct two walking tours of the installations in the Kings Cross area, starting from Lincoln Lounge, 52 York Way, Kings Cross, London N1 9AB.
Schedule: Saturday June 22 at 7pm, Sunday June 23 at 2pm.
Duration: 50 minutes per tour.
Link to Art Night programme:  http://www.artnight.london
Map: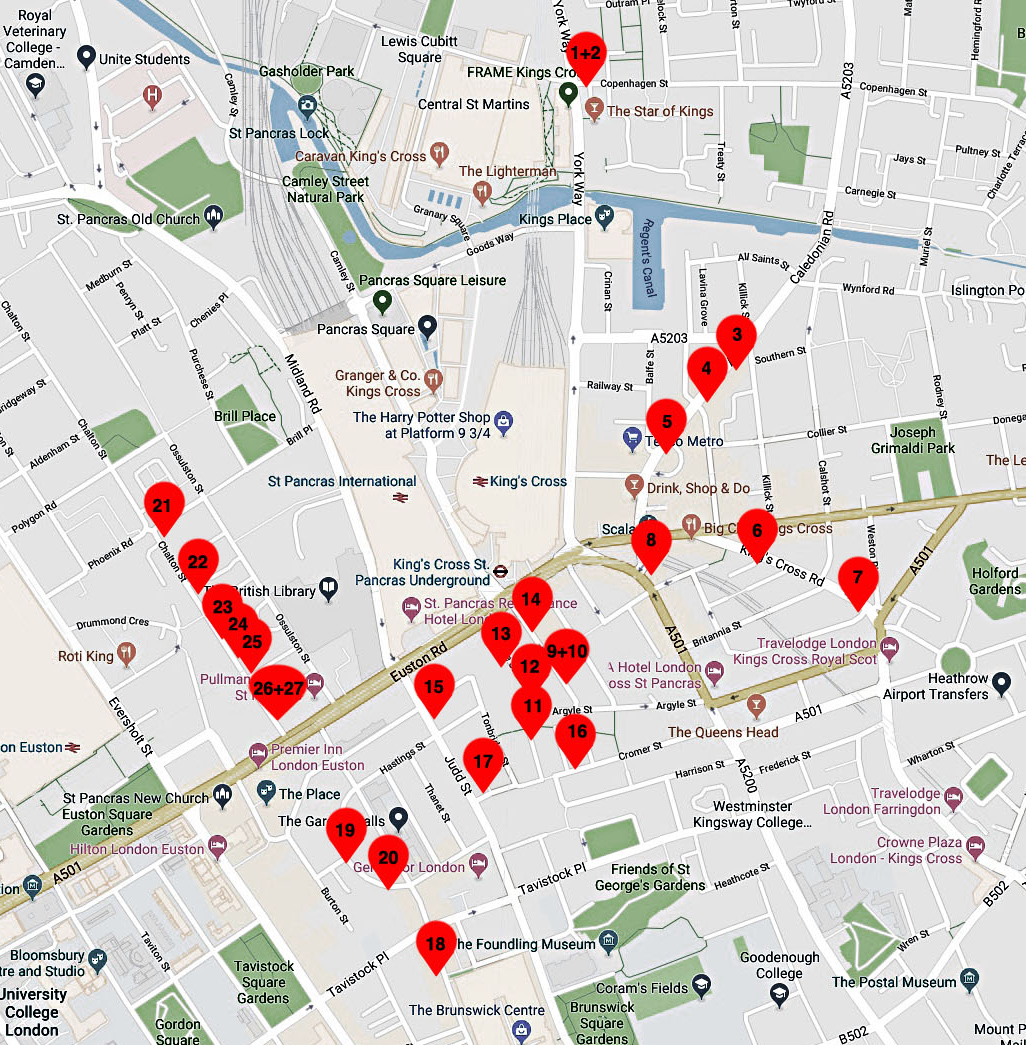 Map Key: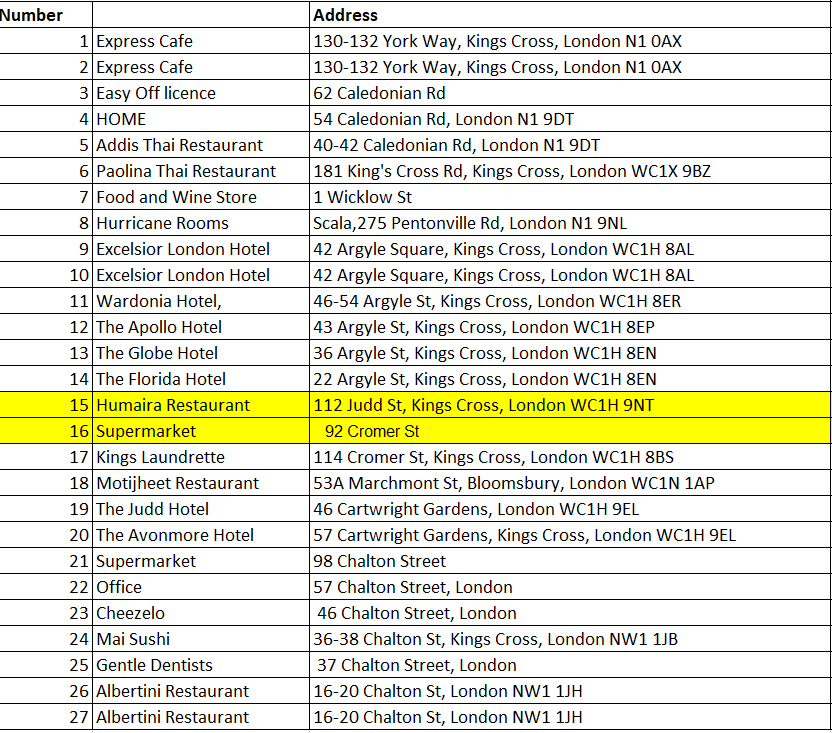 Deptford X, 21st to 30 September 2018. 
The work in the Deptford neighbourhood was on view as part of Deptford X 2018 at 300 Creek Rd, London SE10 9SW. Documentation can be viewed here: https://deptfordx.org/Site-Adsite .
Link to Deptford X programme: Deptford X  300 Creek Rd, London SE10 9SW