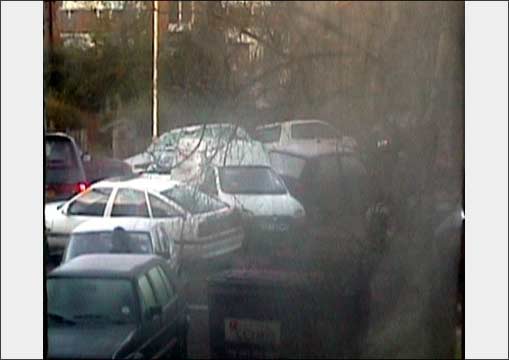 Junction, Video Still, 2001,
Duration 3 minutes
Recorded from my bedroom window in Clapham, Junction depicts children being dropped off at school and causing a large traffic jam. It is a scene repeated daily with minor variations.
Soundtrack: Philip Glass, Glassworks. Junction was shown as part of Why Me Not You, at the Polish Cultural Institute 2002.